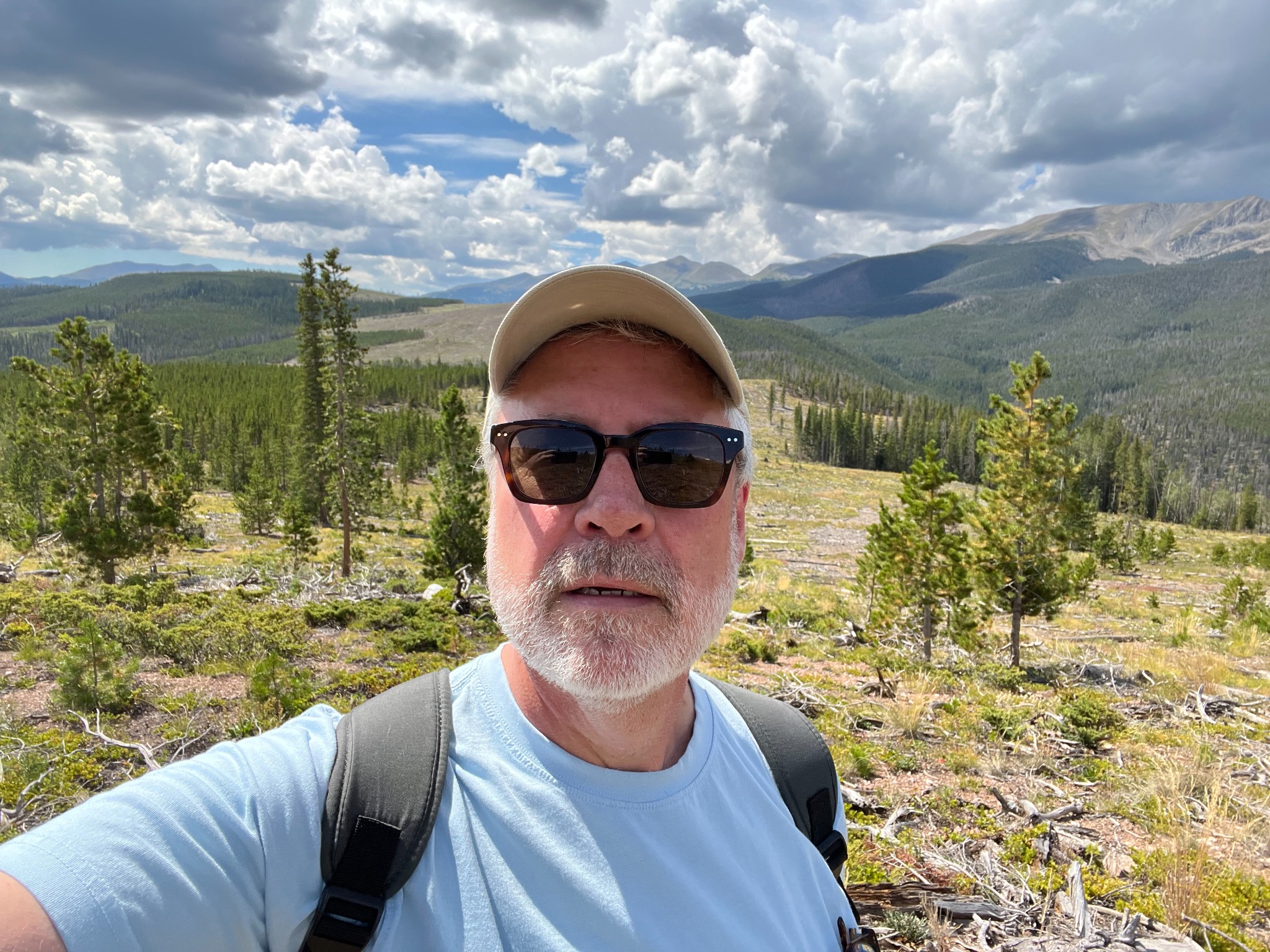 About Me
I'm a graduate of the University of Colorado-Boulder creative writing program. My career has been spent mostly in community newspapers in Colorado, including the Summit Daily News, the Vail Daily, the Vail Trail, the Summit County Journal and several others.
In 2012, I left the newspaper world and spent 10 years at global satellite company Viasat doing everything from writing radio and TV scripts to blogs and podcasts. I then took a position as editorial director for satellite startup E-Space. At both companies, I built a content engine up from zero, establishing a robust external presence for the companies. At E-Space, I've had a dual role doing content creation for both external and internal audiences.
Weekends I spend reviewing theatre productions and managing my website OnStageColorado.  I'm also a member of the American Theatre Critics Association.
I live in Highlands Ranch, Colorado with my wife and our Border Collie and have five grown children doing all sorts of amazing things.