From 2012 to 2017 I was part of the Viasat/Exede marketing team in Denver. With a new satellite just launched, the goal was to add subscribers to the company's commercial satellite internet service as fast as possible. In those years, we decided we would leave expensive agencies behind and do our own scripts and production. All of these TV spots, videos and radio ads were written and co-produced be me. I also worked on print items such as in-house newsletters, sales kits and brochures, how-to guides — and a whole bunch more.
Video Promos & Explainers
Satellite internet might seem relatively simple, but the business has a lot of complexities and service levels that required we create a number of videos to explain the value as well as how certain things worked. I scripted and produced all of these working with outside agencies.
Print
In a digital world, there are still some things that just work better in old-fashioned paper. As a former magazine and newspaper editor, it's a medium I'm very comfortable in — especially when I have a great designer to work with!
Print
Even in our digital age, print can be the way to go in many areas. My background as a magazine and newspaper editor came to the fore in creating these pieces.
Testimonials
Not everyone is sold on how well satellite internet works. In this series, we traveled around the country to talk to some actual users of the service.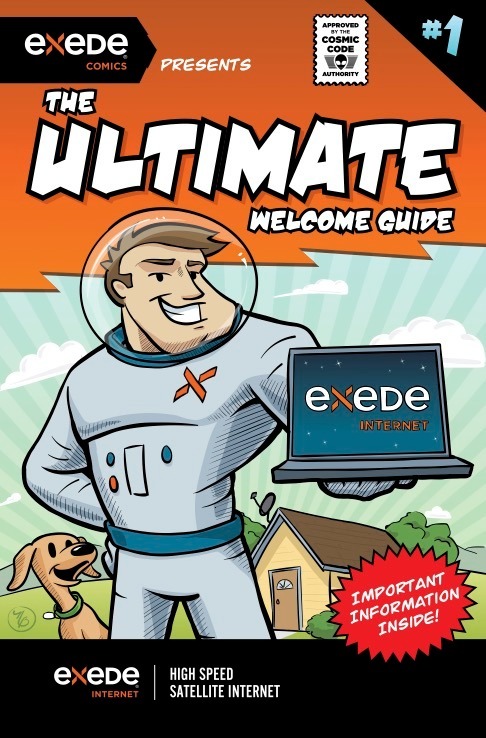 A comic approach
This was a really fun project to work on. Partnering with a very talented designer, we tried to solve for the problem of people not reading the instruction manual that came with their internet equipment. We created a 20-page comic book on glossy stock we had the installers hand out. My favorite part was the last inside page — an homage to old comics that had stuff like X-ray glasses and sea monkeys advertised. We came up with a few bizarre items of our own -- check it out below.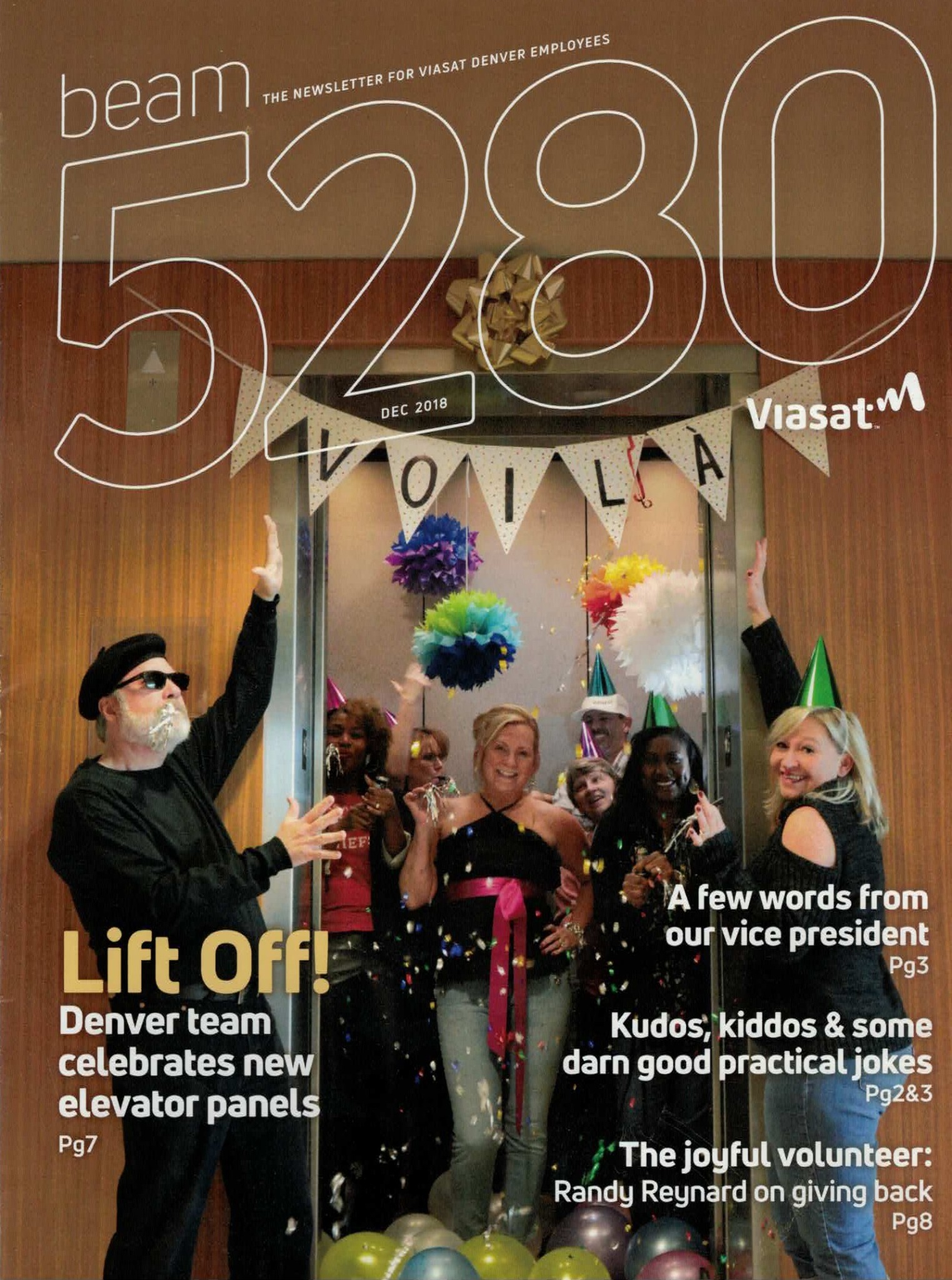 When the facilities staff wanted to replace the cloth panels that lined the elevators in the building, for some reason it took many, many months. So we decided to have fun with it and create a ridiculous event out of the final 'unveiling' of the new panels — complete with a very silly story about how it all came about. Yep, that's me in the beret. 
Something out of nothing 
One of my favorite bits of internal communications I created was a print newsletter for our Denver office. I had a lot of creative leeway with this one, and this issue featured a cover with the kind of hyper-local back story that the on-site staff really got a kick out of.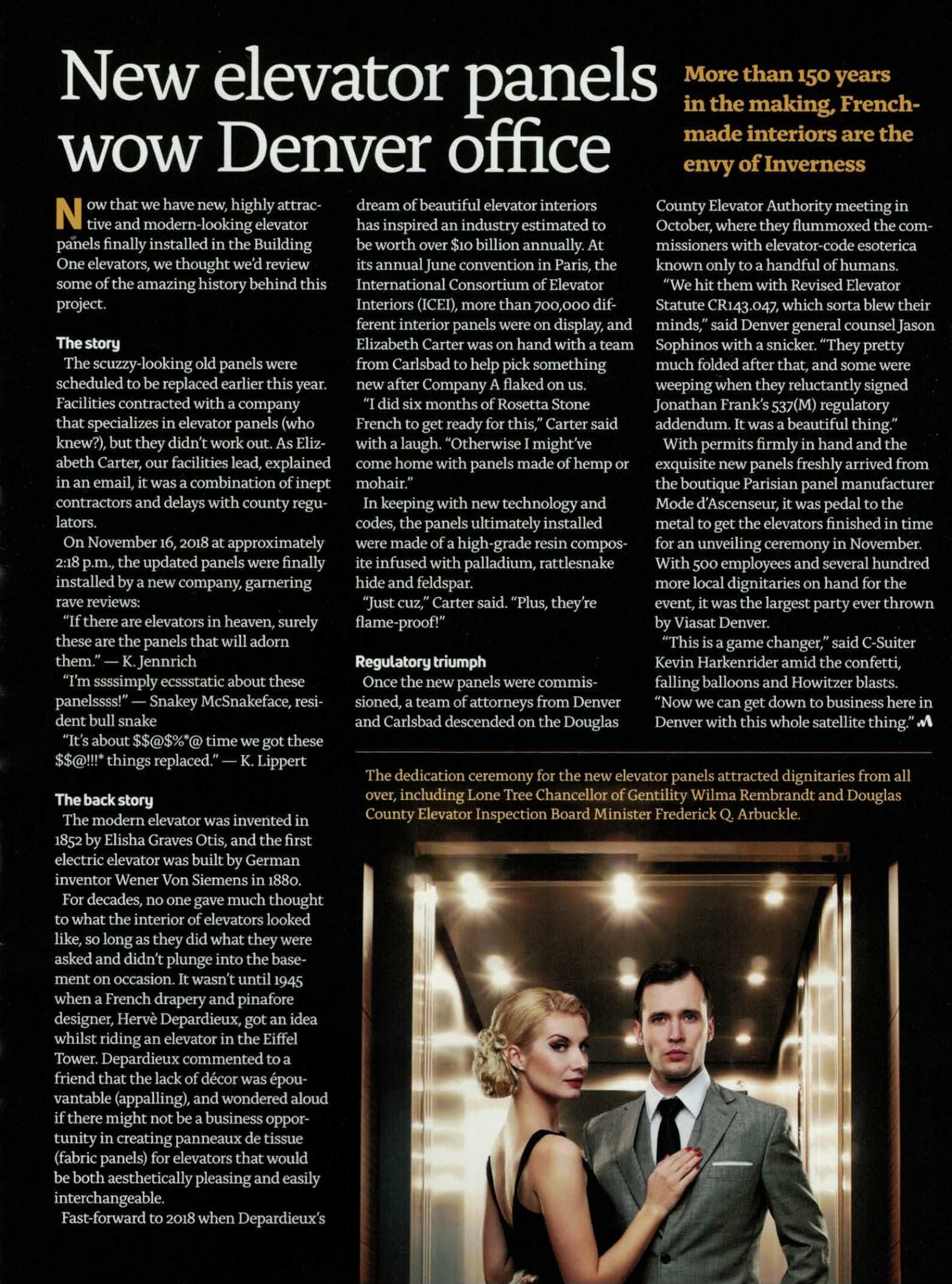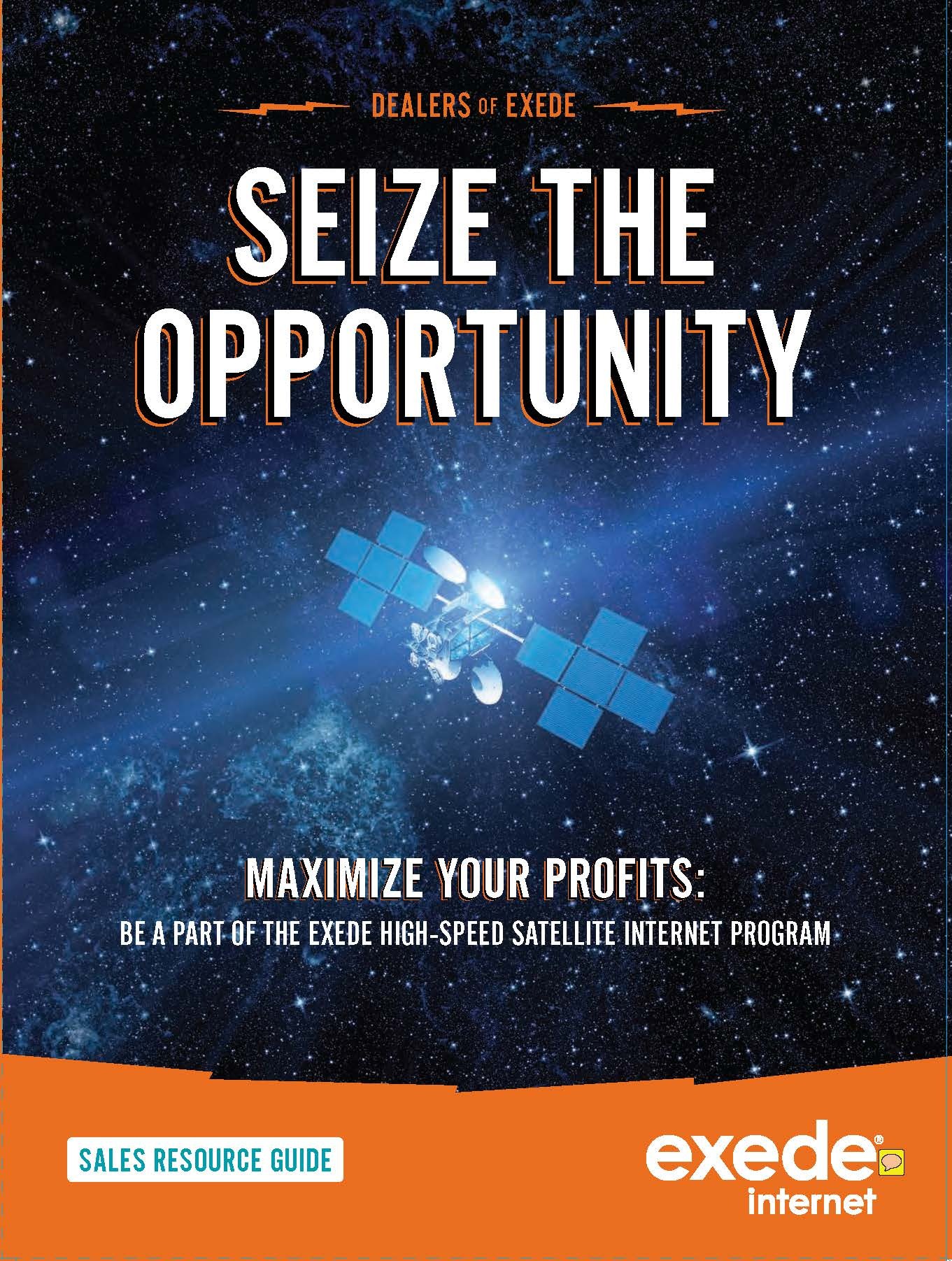 Working with a designer and with the added complication of having many cooks in the kitchen, we created a piece that thrilled a sales team that'd never had anything like this previously.
Sales guide
On a more serious note is this 20-page piece for the dealers in the field. Part white paper, part brochure and aimed at being a referral piece they could use for several years, it included a neat card-stock cover with folder-style pockets. 
Spacy handouts
I created a whole series of this fact sheets for E-Space. Meant to be shared as printouts as well as PDFs, all 10 of them were aimed at telling the story of an entire vertical in a small space.